Wheels for Agricultrual Application
CWPL offers a complete range of wheels for Tractors and all agricultural equipment. This segment is one of the major strengths of CWPL with a huge range of wheels readily available. CWPL manufactures more than 250 variants for agricultural application, from the smallest tractor wheels to the largest tractor wheels in the country. CWPL has pioneered in developing wheels for turf tractors, electric and hybrid tractors, skid-steer application, etc. and is the first wheel manufacturer in the country to support its customers on such typical applications. CWPL offers wheels for this segment with high accuracy and precision standards assuring high strength and quality at the same time. Special grade steels of international specified standards are used to achieve desired strength along with weight optimisation.
All wheels manufactured by us are tested regularly to make sure that they meet all test standards as per internationally specified standards for safety and quality. All wheels are CED (Cathode Electro Deposition) coated to assure that the wheels are practically rustproof for lifetime even in harsh weather and field conditions faced by agricultural equipment. We also offer wheels in premium color top coats as per the customer requirement to suit the aesthetic requirements.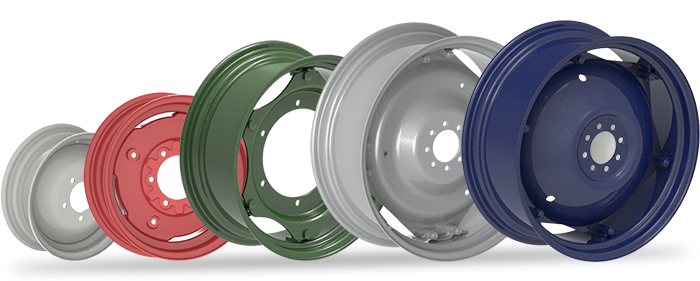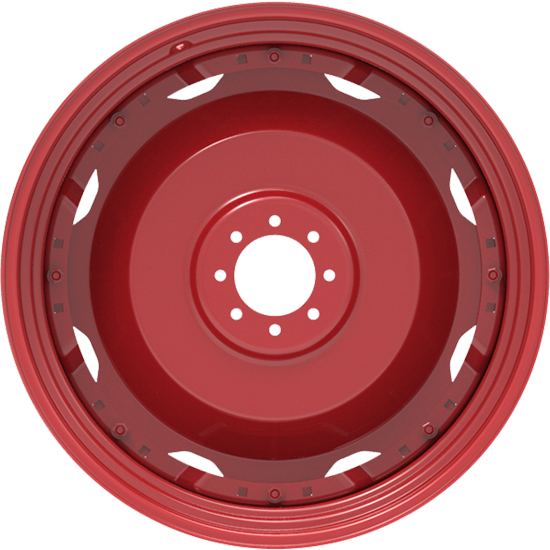 Product Range
Drawing on over decades of experience, we work in partnership with leading OEMs to develop and deliver wheels that meet the needs of this constantly evolving market. With a large and ever increasing product portfolio, Carrier Wheels Pvt. Ltd. is able to offer products as per customer requirements from its existing product range or develop wheels as per customer requirements.
View Product range
Manufacturing Wheel Rims from 3" to 20" in width.
Manufacturing Wheel Rims from 12" to 38" in diameter.
Manufacturing more than 300 Wheel Rim Variants.