Wheels for Construction & OTR
CWPL manufactures wheels for heavy applications like Earthmoving, Construction and Off the Road (OTR) equipment. With a capacity to manufacture wheels from 3 inches to 20 inches wide and upto 38 inches in diameter, CWPL can offer wheels for all such applications. An excellent testing infrastructure allows us to test these wheels in house with high load and high torque specifications. Backed with a very experienced team and R&D department, we can develop any new designs with minimum lead times.
All wheels manufactured by us are tested regularly to make sure that they meet all test standards as per internationally specified standards for safety and quality. All wheels are CED (Cathode Electro Deposition) coated to assure that the wheels are practically rustproof for lifetime even in harsh weather and field conditions. We also offer wheels in premium color top coat as per the customer requirement to suit the aesthetic requirements.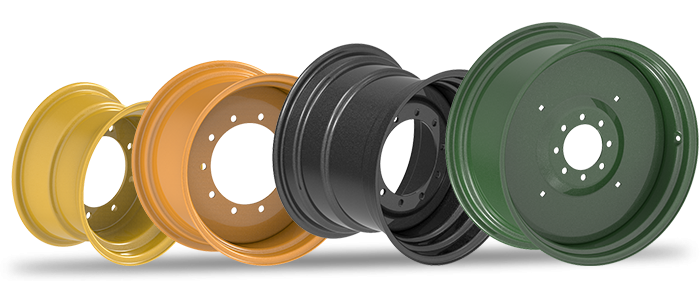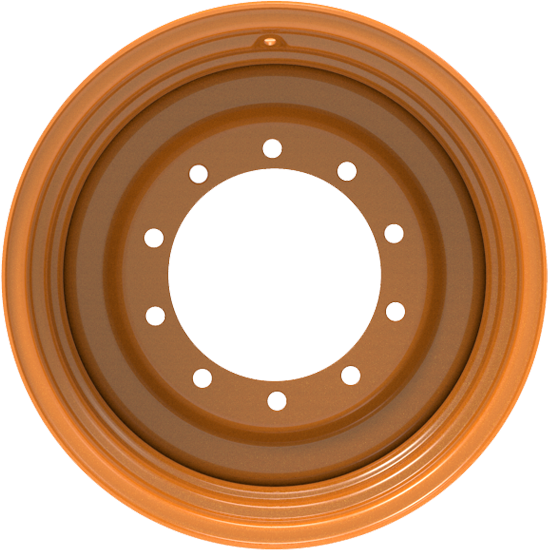 Product Range
Drawing on over decades of experience, we work in partnership with leading OEMs to develop and deliver wheels that meet the needs of this constantly evolving market. With a large and ever increasing product portfolio, Carrier Wheels Pvt. Ltd. is able to offer products as per customer requirements from its existing product range or develop wheels as per customer requirements.
View Product range
Manufacturing Wheel Rims from 3" to 20" in width.
Manufacturing Wheel Rims from 12" to 38" in diameter.
Manufacturing more than 300 Wheel Rim Variants.